Services
At Coppertop Tile, our sole purpose is to see you thrilled and 110% satisfied with the tiling work we've done for you. We know and understand that you may have a variety of needs, for a variety of home or office spaces. Because of this, we offer our customers services that span a wide pool of tiling options.
From Back-Splashes to Whirlpool and Soaking Tubs, we're able to cover any service or task you may have on hand.
Examples of projects we can do in your home include:
Back-Splashes
Cabinets (Baths & Kitchens)
Custom Shower Doors (Framed & Frameless)
Custom Tile Show Floors
Decorative Tile Floors & In-Lays
Finish & Paint Walls
Granite Sink Top & Seats
Heated Tile Floors
Light Fixtures (Plugs & Switches)
Shower Faucets & Jet Spray Systems
Shower Pans
Shower Spas & Steam Showers
Sink & Tub Faucets
Tile Floors (Kitchen, Foyers, Laundry Rooms)
Toilets
Whirlpool & Soaking Tubs
Fireplace Surrounds
Coppertop Tile also offers its customers custom work. We do this simply because we know how important your home or office spaces are to you, and so we endeavor to provide you with something that is uniquely you.
Custom Tile Lay-Outs & In-Lays
Glass & Stone Mosaic Tile
Heated Ceramic Tile Floors
Shower Spa & Jet Spray Systems
Steam Showers
Should you find yourself with questions regarding our installation services, please feel free to contact us. You can call us at (410) 320-7274, or send us an email. We'll do our best to respond to either method of contact in as timely a manner as is possible.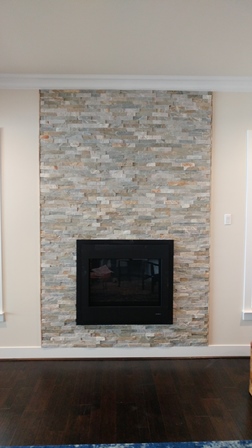 Installation is a process that can be incredibly complex, however, at Coppertop Tile, we are seasoned professionals in our trade and our work reflects that.
Don't worry over things like defects in the tile. Prior to installation, we make it our responsibility to check and double check the tile for visual defects. We understand the importance of aesthetic and achieving it is no easy task. Yet still, we blend the cartons and pallets of the tile to really accomplish that beautiful balance. With the complexities of custom jobs, we do all that we can to ensure the protection of both the tile and the space we are installing it in. Our services also include free estimates. We provide free estimates to our customers simply to aid them in the decision making process. Coppertop Tile knows how difficult making a choice between several great options can be. Our services are extensive and that means your options are extensive. Sometimes, have a firm and sound understanding of cost makes selecting the right installation project an easier task. You can obtain your free estimate by contacting us. We have longstanding relationships with several of our customers who come to us for each project they have.
Whether it is incredibly complex custom work you're looking for, or a simply tiling job, you can trust that our priorities lie with you and the job project at hand.